Synonyms of what
1
a
(1)
—
used as an interrogative expressing inquiry about the identity, nature, or value of an object or matter
What

is this?
What

is wealth without friends?
What

does he earn?
What

hath God wrought?
(2)
—
often used to ask for repetition of an utterance or part of an utterance not properly heard or understood
b
(1)
—
used as an interrogative expressing inquiry about the character, nature, occupation, position, or role of a person
What

do you think I am, a fool?
What

is she, that all our swains commend her?
—
William Shakespeare
(2)
archaic
:
who
sense 1
—
used as an interrogative expressing inquiry about the identity of a person
c
—
used as an exclamation expressing surprise or excitement and frequently introducing a question
d
—
used in expressions directing attention to a statement that the speaker is about to make
e
(1)
—
used at the end of a question to express inquiry about additional possibilities
Is it raining, or snowing, or

what

?
(2)
—
used with or at the end of a question usually in expectation of agreement
Is this exciting, or

what

?
f
chiefly British
—
used at the end of an utterance as a form of tag question
2
a
: the thing or things that
What

you need is a vacation.
What

angered us was the tone of the article.
b
: that which : the one or ones that
no income but

what

he gets from his writings
—
sometimes used in reference to a clause or phrase that is yet to come or is not yet complete
gave also,

what

is more valuable, understanding
2
—
used to introduce prepositional phrases in parallel construction or a prepositional phrase that expresses cause and usually has more than one object
—
used principally before phrases beginning with with
what

with unemployment increasing
…

what

with the war,

what

with the sweat,

what

with the gallows, and

what

with poverty, I am custom-shrunk.
—
William Shakespeare
1
a
—
used as an interrogative expressing inquiry about the identity, nature, or value of a person, object, or matter
What

minerals do we export?
b
: how remarkable or striking for good or bad qualities
—
used especially in exclamatory utterances and dependent clauses
What

mountains!
Remember

what

fun we had?
What

a suggestion!
What

a charming girl!
2
a
: the … that : as much or as many … as
rescued

what

survivors they found
Example Sentences
Recent Examples on the Web
Adverb
Read his full remarks from the Phoenix rally below: TRUMP: What a crowd.
—
Time, 23 Aug. 2017
Adjective
Mayor Rahm Emanuel, who's still traveling in Europe, says that schools will open September 5, no matter what Rauner does about funding.
—
Kate Shepherd, Chicago Reader, 20 July 2017
Senior Matt Boyle, the biggest newcomer on offense as Jack Sznajder's successor at quarterback, knows what a Cooney brings to the table.
—
Blake Baumgartner, Naperville Sun, 18 July 2017
IndyStar: What stands out to you in Matt Balis' workouts?
—
Laken Litman, Indianapolis Star, 14 July 2017
The costumes were incredible, and a highlight for the kids was guessing what kinds of insects were performing.
—
Jennifer Jhon, South Florida Parenting, 14 July 2017
Customers over 65 years old will be asked additional questions to catch any discrepancies between what they were told by contractors and what contractors submit to the lender.
—
Ron Hurtibise, Sun-Sentinel.com, 13 July 2017
In what ways does this distinct setting influence the story?
—
Patricia Shannon, Southern Living, 11 July 2017
If our medieval predecessors felt it important enough to create and save these texts centuries ago, there's no telling what discoveries could be revealed under the light of the Manuscript Illuminator.
—
Ken Krebs, Scientific American Blog Network, 7 July 2017
Francona has been undergoing tests to determine what has been causing lightheadedness and increasing his heart rate.
—
New York Times, 5 July 2017
See More
---
A Good Old-Fashioned Quiz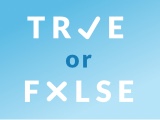 Test your knowledge - and maybe learn something along the way.
TAKE THE QUIZ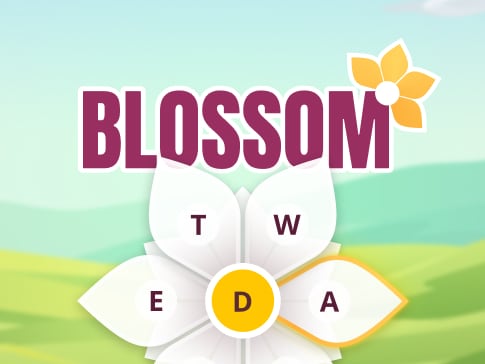 Can you make 12 words with 7 letters?
PLAY