Definition of play
(Entry 1 of 2)
c
: the conduct, course, or action of a game
d
: a particular act or maneuver in a game: such as
(1)
: the action during an attempt to advance the ball in football
(2)
: the action in which a player is put out in baseball
e
: the action in which cards are played after bidding in a card game
f
: the moving of a piece in a board game (such as chess)
g
: one's turn in a game
it's your

play
3
a
: recreational activity
especially
: the spontaneous activity of children
b
: absence of serious or harmful intent :

jest
said it in

play
c
: the act or an instance of playing on words or speech sounds
b
(1)
: the state of being active, operative, or relevant
other motives surely come into

play
— M. R. Cohen
several issues are at

play
(2)
: brisk, fitful, or light movement
the gem presented a dazzling

play

of colors
(3)
: free or unimpeded motion (as of a part of a machine)
also
: the length or measure of such motion
(4)
: scope or opportunity for action
(5)
: a function of an electronic device that causes a recording to play
5
: emphasis or publicity especially in the news media
wished the country received a better

play

in the American press
— Hugh MacLennan
6
: a move or series of moves calculated to arouse friendly feelings
—
usually used with make
made a big

play

for the girl
— Will Herman
7
a
: the stage representation of an action or story
b
: a dramatic composition :

drama
in play
: in condition or position to be legitimately played
out of play
Definition of play (Entry 2 of 2)
1
a
(1)
: to engage in or occupy oneself with
play

baseball
(2)
: to engage in (an activity) as a game
(3)
: to deal with, handle, or manage
b
: to pretend to engage in the activities of
play

war
children

playing

house
c
(1)
: to amount to by one's efforts
played

an important role in their success
(2)
: to perform or execute for amusement or to deceive or mock
play

a trick
(4)
: to use or introduce as a political or rhetorical strategy
play

the national security card
2
a
(1)
: to put on a performance of (a play)
(2)
: to act in the character or part of
(3)
: to act or perform in
played

leading theaters
b
: to perform or act the part of
play

the fool
3
a
(1)
: to contend against in or as if in a game
(2)
: to use as a contestant in a game
the coach did not

play

him
(3)
: to perform the duties associated with (a certain position)
played

quarterback
(4)
: to guard or move into position to defend against (an opponent) in a specified manner
b
(1)
: to wager in a game :

stake
(2)
: to make wagers on
play

the races
(3)
: to speculate on or in
play

the stock market
(4)
: to operate on the basis of
play

a hunch
c
: to put into action in a game
especially
: to remove (a playing card) from one's hand and place usually faceup on a table in one's turn either as part of a scoring combination or as one's contribution to a trick
d
: to catch or pick up (a batted ball) :

field
played

the ball bare-handed
e
: to direct the course of (something, such as a ball) :

hit
played

a wedge shot to the green
also
: to cause (a ball or puck) to rebound
played

the ball off the backboard
4
a
: to perform (music) on an instrument
play

a waltz
b
: to perform music on
play

the violin
c
: to perform music of (a certain composer)
d
(1)
: to cause (a device, such as a radio) to emit sounds
(2)
: to cause the recorded sound or image of (something, such as a record, optical disk, or a digital file) to be reproduced
play ball
play both ends against the middle
: to set opposing interests against each other to one's own ultimate profit
play by ear
: to deal with something without previous planning or instructions
play games
: to try to hide the truth from someone by deceptive means
play one's cards
: to act with the means available to one
play possum
: to pretend to be asleep or dead
play second fiddle
: to take a subordinate position
play the field
: to date or have romantic connections with more than one person
play the game
: to act according to a code or set of standards
play with a full deck
play with fire
: to do something risky or dangerous
play with oneself
Buying Guide
Now is the perfect time to start a new hobby. The Britannica Reviews team has selected the best hobby kits you can do at home.
Odd Habits and Quirks
Which of the following best describes an easily irritated person?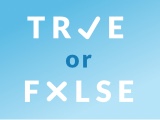 Test your knowledge - and maybe learn something along the way.
TAKE THE QUIZ