conducted
;
conducting
;
conducts
Definition of conduct
(Entry 1 of 2)
1a : to direct or take part in the operation or management of conduct an experiment conduct a business conduct an investigation
b : to direct the performance of conduct an orchestra conduct an opera
c : to lead from a position of command conduct a siege conduct a class
2 : to cause (oneself) to act or behave in a particular and especially in a controlled manner conducted herself in a professional manner
3 : to bring by or as if by leading : guide conduct tourists through a museum
4a : to convey in a channel
b : to act as a medium for conveying or transmitting Metals conduct electricity well.
1 of a road or passage : to show the way : lead
2a : to act as leader or director
b : to have the quality of transmitting light, heat, sound, or electricity
Definition of conduct (Entry 2 of 2)
1 : a mode or standard of personal behavior especially as based on moral principles questionable conduct
2 : the act, manner, or process of carrying on : management praised for his conduct of the campaign
by force of circumstances
Get Word of the Day daily email!
Difficult Vocab Quiz
Which is a synonym of discomfit?

Test your visual vocabulary with our 10-question challenge!
TAKE THE QUIZ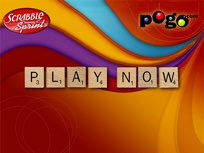 Test Your Knowledge - and learn some interesting things along the way.
TAKE THE QUIZ