Definition of show
(Entry 1 of 2)
1
: to cause or permit to be seen :

exhibit
showed

pictures of the baby
2
: to offer for sale
stores were

showing

new spring suits
3
: to present as a public spectacle :

perform
4
: to reveal by one's condition, nature, or behavior
showed

themselves to be cowards
5
: to give indication or record of
an anemometer

shows

wind speed
6
a
: to point out : direct attention to
showed

the view from the terrace
9
a
: to demonstrate or establish by argument or reasoning
show

a plan to be faulty
10
: to present (an animal) for judging in a show
1
a
: to be or come in view
3:15

showed

on the clock
b
: to put in an appearance
failed to

show
3
a
: to give a theatrical performance
b
: to be staged or presented
4
a
: to appear as a contestant
b
: to present an animal in a show
5
: to finish third or at least third (as in a horse race)
6
: to exhibit one's artistic work
show one's hand
or less commonly
show one's cards
1
: to display one's cards faceup
2
: to declare one's intentions or reveal one's resources
show one the door
show
noun
,

often attributive
Definition of show (Entry 2 of 2)
1
: a demonstrative display
a

show

of strength
2
a
archaic
: outward appearance
b
: a false semblance :

pretense
made a

show

of friendship
c
: a more or less true appearance of something :

sign
d
: an impressive display
his role as househusband … was purely for

show
— John Lahr
4
: something exhibited especially for wonder or ridicule :

spectacle
5
a
: a large display or exhibition arranged to arouse interest or stimulate sales
the national auto

show
b
: a competitive exhibition of animals (such as dogs) to demonstrate quality in breeding
6
a
: a theatrical presentation
b
: a regularly distributed program (as on radio, television, or the Internet)
She likes to watch "Unwrapped," a Food Network

show

that goes behind the scenes in the food industry.
— Ashley Barron
A month ago, the only podcast was "Trade Secrets," a daily news and technology talk

show

co-hosted by podcasting's pioneers: former MTV VJ Adam Curry and software developer Dave Winer.
— Wayne Glowka et al.
also
: a single episode of such a program
I've got time to watch one more

show

.
— Michael Schneider
8
: third place at the finish (as of a horse race)
9
often capitalized
: the major leagues in baseball
—
used with the
Name That Food
Name these cookies!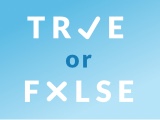 Test your knowledge - and maybe learn something along the way.
TAKE THE QUIZ