Definition of mind
(Entry 1 of 2)
2a : the element or complex (see complex entry 1 sense 1) of elements in an individual that feels, perceives, thinks, wills, and especially reasons Keep your mind active as you grow older.
b : the conscious mental events and capabilities in an organism
c : the organized conscious and unconscious adaptive mental activity of an organism
4 : the normal or healthy condition of the mental faculties Who in their right mind would try such a stunt?
7a : a person or group embodying mental qualities the public mind
b : intellectual ability the works of men of mind— Alfred Tennyson
9 : a conscious substratum or factor in the universe
Definition of mind (Entry 2 of 2)
4a(1) : to become aware of : notice
(2) : to regard with attention : consider important —often used in the imperative with following you for emphasis I'm not against inspiration, mind you; I simply refuse to sit and stare at a blank page waiting for it— Dennis Whitcomb
5a : to give heed to attentively in order to obey
b : to follow the orders or instructions of
6a : to be concerned about
b : dislike I don't mind going
7a : to be careful : see mind you finish it
b : to be cautious about mind the broken rung
8 : to give protective care to : tend
1 : to be attentive or wary
2 : to become concerned : care
3 : to pay obedient heed or attention
obstinately defiant of authority
Get Word of the Day daily email!
Autumn Words of the Day 2018
Which is a synonym of fugacious?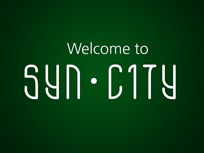 Test Your Knowledge - and learn some interesting things along the way.
TAKE THE QUIZ