1
a
: the act or state of applying the mind to something
Our

attention

was on the game.
You should

pay attention

to what she says.
b
: a condition of readiness for such attention involving especially a selective narrowing or focusing of consciousness and receptivity
Students, do I have your

attention

?
2
:

observation

,

notice
especially
: consideration with a view to action
a problem requiring prompt

attention
3
a
: an act of civility or courtesy especially in courtship
She welcomed his

attentions

.
b
: sympathetic consideration of the needs and wants of others :

attentiveness
She lavished

attention

on her children.
4
: a position assumed by a soldier with heels together, body erect, arms at the sides, and eyes to the front
(US) The troops stood

at attention

. = (British) The troops stood

to attention

.
—
often used as a command
Eponyms: Words Named After People
What is the best definition of boycott?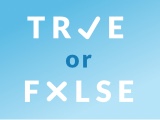 Test your knowledge - and maybe learn something along the way.
TAKE THE QUIZ