1
: a state or condition in which something expected, wanted, or looked for is not present or does not exist : a state or condition in which something is absent
an

absence

[=lack]

of detail
In the absence of

reform

[=without reform]

, progress will be slow.
2
a
: a failure to be present at a usual or expected place : the state of being absent
an unexplained

absence

from work
His

absence

was noted by the teacher.
The meeting continued in his

absence

.

[=without him being present]
They were

conspicuous by their absence

.

[=it was very noticeable that they were not present]
b
: the period of time that one is absent
She recently returned to work after a long

absence

.
3
: inattention to present surroundings or occurrences
—
usually used in the phrase

absence of mind
blamed the error on

absence of mind
Name That Food
Name these cookies!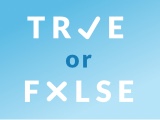 Test your knowledge - and maybe learn something along the way.
TAKE THE QUIZ