1a : to convey, lead, carry, or cause to come along with one toward the place from which the action is being regarded brought a bottle of wine to the party
d : to bear as an attribute or characteristic brings years of experience to the position
2 : to cause to exist or occur: such as
a : to be the occasion of winter brings snow
b : to result in the drug brought immediate relief brought tears to her eyes
c : institute bring legal action
d : adduce bring an argument
3 : prefer whether to bring legal charges against him
4 : to procure in exchange : sell for should bring a high price at auction
bring forth
1 : bear brought forth fruit
3 : adduce bring forth persuasive arguments
bring forward
1 : to produce to view : introduce brought new evidence forward
2 : to carry (a total) forward
bring home
: to make unmistakably clear brought home the importance of exercise
bring to account
1 : to bring to book must be brought to account for her mistakes
bring to bear
: to use with effect bring pressure to bear
bring to book
: to compel to give an account
bring to light
bring to mind
: recall These events bring to mind another time in history.
bring to terms
: to compel to agree, assent, or submit
bring up the rear
full of whispering sounds
Get Word of the Day daily email!
Difficult Vocab Quiz
Which is a synonym of discomfit?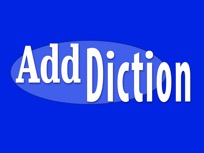 Test Your Knowledge - and learn some interesting things along the way.
TAKE THE QUIZ