Definition of mine
(Entry 1 of 4)
: my —used before a word beginning with a vowel or h this treasure in mine arms— William Shakespeare or sometimes as a modifier of a preceding noun —archaic except in an elevated style
Definition of mine (Entry 2 of 4)
: that which belongs to me —used without a following noun as a pronoun equivalent in meaning to the adjective my Your eyes are brown and mine are green.
Definition of mine (Entry 3 of 4)
1a : a pit or excavation in the earth from which mineral substances are taken
b : an ore deposit
2 : a subterranean passage under an enemy position
3 : an encased explosive that is placed in the ground or in water and set to explode when disturbed
4 : a rich source of supply
Definition of mine (Entry 4 of 4)
1a : to dig under to gain access or cause the collapse of (an enemy position)
b : undermine
2a : to get (something, such as ore) from the earth
b : to extract from a source information mined from the files
3 : to burrow beneath the surface of larva that mines leaves
4 : to place military mines in, on, or under mine a harbor
5a : to dig into for ore or metal
b : to process for obtaining a natural constituent mine the air for nitrogen
c : to seek valuable material in mine old records for more details
6 : to create or obtain more units of (a cryptocurrency) through a cryptographic process But bitcoins also need to be generated in the first place. Bitcoins are "mined" when you set your Bitcoin client to a mode that has it compete to update the public log of transactions. All the clients set to this mode race to solve a cryptographic puzzle by completing the next "block" of the shared transaction log. Winning the race to complete the next block wins you a 50-Bitcoin prize.— Tom Simonite
a typical or ideal example
Get Word of the Day daily email!
Find the Cousins
Which pair shares a common word ancestor?

Test your knowledge - and maybe learn something along the way.
TAKE THE QUIZ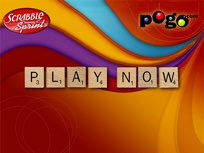 Test Your Knowledge - and learn some interesting things along the way.
TAKE THE QUIZ