Definition of bomb
(Entry 1 of 2)
1a : an explosive device fused to detonate under specified conditions
b : atomic bomb also : nuclear weapons in general —usually used with the
2 : a vessel for compressed gases: such as
a : a pressure vessel for conducting chemical experiments
b : a container for an aerosol (such as an insecticide) : spray can
3 : a rounded mass of lava exploded from a volcano
4 : a lead-lined container for radioactive material
6 British : a large sum of money
7a British : a great success : hit
b slang : one that is striking or extraordinary —used with the their new album is the bomb
8a : a long pass in football
b : a very long shot (as in basketball) shooting 3-point bombs also : home run
9 : something unexpected and unpleasant —often used with drop dropped a bomb with her resignation
Definition of bomb (Entry 2 of 2)
1 : to attack with or as if with bombs : bombard The planes successfully bombed their target. a bombed village
2a : to defeat decisively
b baseball : to score many runs against (a pitcher) Allen tried a new slider pitch without success and was bombed in Cincinnati.— Jack Lang
3 : to hit (a ball, puck, or shot) very hard bomb a home run bomb a long drive down the fairway
4 slang : to fail (a test) I bombed my history exam.
1 informal : to fall flat : to fail completely The movie bombed at the box office. a joke that bombed
2 informal : to move rapidly a car bombing down the hill
by force of circumstances
Get Word of the Day daily email!
Difficult Vocab Quiz
Which is a synonym of discomfit?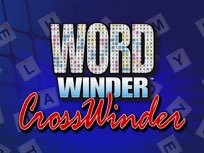 Test Your Knowledge - and learn some interesting things along the way.
TAKE THE QUIZ