Definition of flop
(Entry 1 of 4)
1 : to swing or move loosely : flap
2 : to throw or move oneself in a heavy, clumsy, or relaxed manner flopped into the chair
3 : to change or turn suddenly
4 : to go to bed a place to flop at night
5 : to fail completely the play flopped
: to move or drop heavily or noisily : cause to flop flopped the bundles down
Definition of flop (Entry 3 of 4)
Definition of flop (Entry 4 of 4)
: a unit of measure for calculating the speed of a computer equal to one floating-point operation per second Supplied by IBM, with a billion flops (floating point operations per second) and a capacity to expand to 60 billion flops with the addition of other processors and memory, it will be among the 10 most sophisticated computers in the world. —Eleanor Wilson —usually used in combination gigaflopA GPU [=graphics processing unit] can deliver hundreds of billions of operations per second—some GPUs more than a teraflop, or a trillion operations per second—while requiring only slightly more electrical power and cooling than a CPU. —Andrea Di Blas et al.
occurring twice a year or every two years
Get Word of the Day daily email!
Name that Food Quiz
Name these cookies!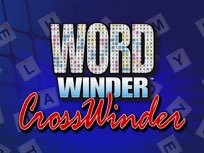 Test Your Knowledge - and learn some interesting things along the way.
TAKE THE QUIZ