attacked
;
attacking
;
attacks
Definition of attack
(Entry 1 of 3)
1
: to set upon or work against forcefully
attack

an enemy fortification
2
: to assail with unfriendly or bitter words
a politician verbally

attacked

by critics
3
: to begin to affect or to act on injuriously
plants

attacked

by aphids
4
a
: to set to work on
attack

a problem
b
: to begin to eat (food) eagerly
At the table he

attacked

his meal with such singleminded ferocity as to be, as Boswell put it, disgusting to those whose sensations were delicate.
— Donald R. DeGlopper
5
chess
: to threaten (a piece) with immediate capture
: to make an attack
They were unprepared when the enemy

attacked

.
Definition of attack (Entry 2 of 3)
2
: a belligerent or antagonistic action
launched an

attack

against his political opponents
3
a
: a fit of sickness
especially
: an active episode of a chronic or recurrent disease
an

attack

of bronchitis
b
: a period of being strongly affected by something (such as a desire or mood)
an

attack

of the jitters
c
: an aggressive attempt to take or extend a lead over others in a race (such as a bicycle race)
… he crushed his rivals in the first mountain stages by going on relatively long solo

attacks

.
— Samuel Abt
4
a
: an offensive or scoring action
won the game with an 8-hit

attack
b
: offensive players or the positions taken up by them
5
: the setting to work on some undertaking
made a new

attack

on the problem
a new plan of

attack
6
: the beginning of destructive action (as by a chemical agent)
7
music
: the act or manner of beginning a musical tone or phrase
on the attack
: making an attack
The soldiers were

on the attack

.
—
often used in the phrase

go on the attack

with the meaning "to begin attacking"
Last week he challenged Bradley to debate him and

went on the attack

, accusing his challenger of "disloyalty" to the party …
— Matt Bai
under attack
: in the process of being attacked
soldiers

under attack
a politician who is

under attack

from his opponents
—
often used in the phrase

come under attack

with the meaning "to begin being attacked"
a theory that has recent

come under attack
Definition of attack (Entry 3 of 3)
1
: designed, planned, or used for carrying out a military attack
an

attack

helicopter
2
: expressing or involving aggressively negative and harsh criticism of someone (such as a political opponent)
attack

ads
Early in my magazine career, I at times participated in a form of

attack

journalism that today fills me with remorse—picking a target and sending out a reporter to bring back the scalp.
— Daniel Okrent
Farm Idioms Quiz
What does 'poke' refer to in the expression 'pig in a poke'?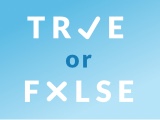 Test your knowledge - and maybe learn something along the way.
TAKE THE QUIZ