Definition of heart
(Entry 1 of 3)
1
a
: a hollow muscular organ of vertebrate animals that by its rhythmic contraction acts as a force pump maintaining the circulation of the blood could feel her

heart

pounding
b
: a structure in an invertebrate animal functionally analogous to the vertebrate heart
d
: something resembling a heart in shape
specifically
: a stylized representation of a heart
a card decorated with

hearts

and flowers
2
a
: a playing card marked with a stylized figure of a red heart
b
hearts
plural
: the suit comprising cards marked with hearts the five of

hearts
c
hearts
plural in form but singular or plural in construction
: a game in which the object is to avoid taking tricks (see

trick

entry

1

sense 4

) containing hearts
4
: the emotional or moral nature as distinguished from the intellectual nature: such as
a
: generous disposition :

compassion

a leader with

heart
c
: courage or enthusiasm especially when maintained during a difficult situation never lost

heart
5
: one's innermost character, feelings, or inclinations knew it in his

heart

a man after my own

heart
at heart
by heart
: by rote or from memory knows the poem by heart
to heart
: with deep concern took the criticism to heart
hearted
;
hearting
;
hearts
Definition of heart (Entry 2 of 3)
1
informal
a
:
love

entry

2
Jane

hearts

John.
I loathe beer. But I

heart

beer commercials …
— Rochell D. Thomas
b
: to like (see

like

entry

1

sense 4

) an online post, comment, etc., especially by clicking or tapping a heart-shaped symbol The tweet still hits home so much, not just for us, but for the 2.6 million that

hearted

her tweet too. — The Edge (Auckland, New Zealand)
3
archaic
: to fix in the heart
Definition of Heart (Entry 3 of 3)
river in southwestern North Dakota flowing 200 miles (320 kilometers) east into the Missouri River opposite Bismarck
Obscure Shapes
Something that is ooid is shaped like: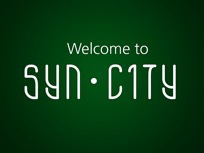 Test Your Knowledge - and learn some interesting things along the way.
TAKE THE QUIZ
Words at Play
Ask the Editors