ver·​te·​brate
ˈvər-tə-brət
-ˌbrāt
Synonyms of vertebrate
: any of a subphylum (Vertebrata) of chordates that comprises animals (such as mammals, birds, reptiles, amphibians, and fishes) typically having a bony or cartilaginous spinal column which replaces the notochord, a distinct head containing a brain which arises as an enlarged part of the nerve cord, and an internal usually bony skeleton and that includes some primitive forms (such as lampreys) in which the spinal column is absent and the notochord persists throughout life
1
a
: having a spinal column
2
: organized or constructed in orderly or developed form
Example Sentences
Recent Examples on the Web
Noun
In 1962, the African clawed frog became the first cloned vertebrate.
—
Anne Fadiman, Harper's Magazine , 10 Feb. 2023
Excluding access to invasion hubs can contain the spread of an invasive vertebrate.
—
Ed Yong, Discover Magazine, 22 Feb. 2011
African elephants like this big fella, seen walking along the road in South Africa's Kruger National Park, have the largest repertoire of olfactory receptors of any living vertebrate.
—
Gemma Tarlach, Discover Magazine, 11 June 2019
This housefly-size frog, Paedophryne amauensis, has snatched the record as the world's smallest vertebrate.
—
Amy Barth, Discover Magazine, 16 Jan. 2013
The identity of the coprolites' maker is a mystery, but its chemical composition suggests that they were excreted by a meat-eating vertebrate.
—
Ed Yong, Discover Magazine, 15 Mar. 2010
Bird lungs are the most efficient lungs of any vertebrate and help the godwits' performance in the thin atmosphere of higher altitudes.
—
Jim Robbins, New York Times, 20 Sep. 2022
Because of this, scientists are skeptical that any fish or other vertebrate could survive there.
—
Ashley Stimpson, Popular Mechanics, 12 Oct. 2022
Whale sharks, or tiburón ballena as they're known here, are the largest living non-mammalian vertebrate and largest shark species on the planet.
—
Krista Simmons, Sunset Magazine, 7 Oct. 2022
Adjective
This forest keeps alive a surprising diversity of life forms, with 7 percent of the planet's plant species and 5 percent of vertebrate species living here.
—
Alejandro Manrique, Ars Technica, 10 Feb. 2023
North America was home to around 40 to 50 species of rhinos at one time or another, says Richard Hulbert, a vertebrate paleontologist at the Florida Museum of Natural History.
—
Sara Novak, Discover Magazine, 7 Nov. 2022
These differences helped the two species cope with a warmer but still uniquely challenging Arctic environment, says study co-author Christopher Beard, a vertebrate paleontologist at the University of Kansas.
—
Darren Incorvaia, Scientific American, 25 Jan. 2023
Pat Druckenmiller, a vertebrate paleontologist and director of the University of Alaska Fairbanks' Museum of the North, said the university was part of an agreement to send many of the fossils found by Fairbanks Exploration to the New York museum.
—
Alex Demarban, Anchorage Daily News, 16 Jan. 2023
Louis Jacobs, a vertebrate paleontologist and an emeritus professor of earth sciences at Southern Methodist University, saw the tracks on Saturday.
—
April Rubin, New York Times, 24 Aug. 2022
The man at the guard desk called ahead to Robert Kruszynski, curator of vertebrate paleontology.
—
George Johnson, Discover Magazine, 30 July 2013
My first time to see Wadi El-Hitan was my first field trip ever in vertebrate paleontology.
—
Gemma Tarlach, Discover Magazine, 3 Mar. 2017
Read more about Earth's mass extinction events: In a possible sixth mass extinction event now underway, vertebrate species are disappearing at a rate 100 times higher than the pre-industrial average.
—
Riley Black, Discover Magazine, 10 Jan. 2023
See More
Last Updated:
- Updated example sentences
---
Challenging Standardized Test Words, Vol. 2
The business's new computer system proved not to be a panacea.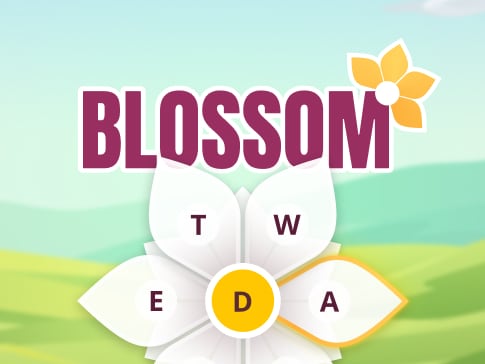 Can you make 12 words with 7 letters?
PLAY