Definition of part
(Entry 1 of 5)
1a(1) : one of the often indefinite or unequal subdivisions into which something is or is regarded as divided and which together constitute the whole … the road was passable only part of the year …— Samuel Johnson
(2) : an essential portion or integral element Change is an inevitable part of life.
b : one of several or many equal units of which something is composed or into which it is divisible : an amount equal to another amount mix one part of the powder with three parts of water
d : one of the constituent elements of a plant or animal body: such as
(1) : organ, member The stomach is part of the digestive system.
(2) parts plural : private parts
e : a division of a literary work a novel in four parts
f(1) : a vocal or instrumental line or melody in concerted music or in harmony
(2) : a particular voice or instrument in concerted music also : the score for it the violin part
g : a constituent member of a machine or other apparatus the parts of an airplane also : a spare part automobile parts
2 : something falling to one in a division or apportionment : share wanted no part of the proposal
3 : one's share or allotted task (as in an action) : duty one must do one's part
4 : one of the opposing sides in a conflict or dispute he that is not against us is on our part — Mark 9:40 (King James Version)
5 : a general area of indefinite boundaries —usually used in plural you're not from around these partstook off for parts unknown
6 : a function or course of action performed objected to the government's part in the strike
7a : an actor's lines in a play, movie, etc. The actress learned her part well.
b : the role of a character in a play, movie, etc. played the part of the villain
8 : a constituent of character or capacity : talent a man of many parts
9 : the line where the hair is parted His part was on the left side of his head.
for one's part
: as far as one's share or interest is concerned for my part, I do not see that the difference is important— Mary McCarthy
for the most part
: in general : on the whole for the most part the crowd was orderly
in part
on one's part
or
on the part of one
: with regard to the one specified
Definition of part (Entry 2 of 5)
1a : to separate from or take leave of someone
b : to take leave of one another
2 : to become separated into parts
4 : to become separated, detached, or broken
5 : to relinquish possession or control hated to part with that money
1a : to divide into parts
b : to separate by combing on each side of a line
c : to break or suffer the breaking of (something, such as a rope or anchor chain)
2 : to divide into shares and distribute : apportion
3a : to remove from contact or association if aught but death part thee and me — Ruth 1:17 (King James Version)
b : to keep separate the narrow channel that parts England from France
c : to hold (people, such as brawlers) apart
d : to separate by a process of extraction, elimination, or secretion
part company
1 : to end a relationship or association
2 : to diverge from another (as in opinion) —often used with with
Definition of part (Entry 3 of 5)
Definition of part (Entry 4 of 5)
Definition of part (Entry 5 of 5)
living or existing for a long time
Get Word of the Day daily email!
Late Autumn 2018 Words of the Day Quiz
Which is a synonym of yahoo?

Test your visual vocabulary with our 10-question challenge!
TAKE THE QUIZ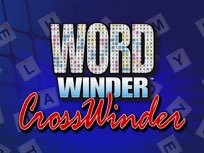 Test Your Knowledge - and learn some interesting things along the way.
TAKE THE QUIZ