Definition of share
(Entry 1 of 3)
1
a
: to partake of, use, experience, occupy, or enjoy with others
b
: to have in common
they

share

a passion for opera
c
(1)
: to distribute on the Internet
… anyone you

share

a link with can

share

that link with someone else if they choose.
— Jeremy Scott
(2)
: to post (something) on a social media platform
Fans were also quick to screenshot and

share

the photo.
— Yasmin Quaid
The collective mind-set feels akin to that old adage about a tree falling in the forest: If you don't

share

it on Instagram, did it even happen?
— Emily Farra
It pulls in words and pictures from news and blog feeds as well as from links that your pals

share

on Facebook and Twitter.
— Harry McCracken
2
: to grant or give a share in
—
often used with with
shared the last of her water with us
3
: to tell (thoughts, feelings, experiences, etc.) to others
—
often used with with
1
: to have a share
—
used with in
we all shared in the fruits of our labor
2
: to apportion and take shares of something
3
: to talk about one's thoughts, feelings, or experiences with others
Definition of share (Entry 2 of 3)
1
a
: a portion belonging to, due to, or contributed by an individual or group
b
: one's full or fair portion
has had his

share

of bad luck
2
a
: the part allotted or belonging to one of a number owning together property or interest
b
: any of the equal portions into which property or invested capital is divided
specifically
: any of the equal interests or rights into which the entire stock of a corporation is divided and ownership of which is regularly evidenced by one or more certificates
Definition of share (Entry 3 of 3)
Odd Habits and Quirks
Which of the following best describes an easily irritated person?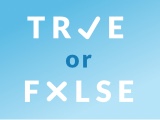 Test your knowledge - and maybe learn something along the way.
TAKE THE QUIZ