Essential Meaning of fear
1
: an unpleasant emotion caused by being aware of danger : a feeling of being afraid
He was trembling with fear.
an old story that still has the power to inspire fear [=to make people feel afraid]
See More Examples
unable to walk the streets without fear of being mugged
They regarded their enemies with fear and hatred/loathing.
I've been trying to overcome my fear of flying.
He won't say anything

for fear of

losing his job. [=because he is afraid of being fired]
She

lived in fear

of being caught. = She lived in fear that she would be caught. [=she was always afraid that she would be caught]
They lived in (constant) fear of air raids during the war.
an accident that

struck fear into the hearts of

[=frightened] skiers everywhere
The doctor's diagnosis confirmed our worst fears.
The government is trying to allay/alleviate/ease fears of a recession.
Employees expressed fears that the company would go out of business.
He told us about all his hopes and fears.
She has a morbid fear of cats.
2
: a feeling of respect and wonder for something very powerful
fear of God
Full Definition of fear
(Entry 1 of 2)
1
a
: an unpleasant often strong emotion caused by anticipation or awareness of danger
b
(1)
: an instance of this emotion
(2)
: a state marked by this emotion
3
: profound reverence and awe especially toward God
Definition of fear (Entry 2 of 2)
1
: to be afraid of : expect with alarm
fear

the worst
2
: to have a reverential awe of
fear

God
4
archaic
: to feel fear in (oneself)
: to be afraid or apprehensive
feared

for their lives
feared

to go out at night
Difficult Spelling Words Quiz
Which is the correct spelling?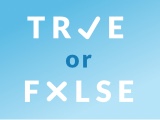 Test your knowledge - and maybe learn something along the way.
TAKE THE QUIZ