dreaded
;
dreading
;
dreads
Synonyms of dread
1
a
: to fear greatly
can't swim and

dreads

the water
b
archaic
: to regard with awe
2
: to feel extreme reluctance to meet or face
dreaded

telling him the truth
dread

the thought of speaking in public
1
a
: great fear especially in the face of impending evil
were filled with

dread

by reports of another terrorist attack
2
: one causing fear or awe
the days of wooden ships and wooden homes, when fire was an omnipresent

dread
—
F. W. Saunders
1
: causing great fear or anxiety
Example Sentences
Verb
He can't swim and dreads going in the water.
She dreaded making speeches in front of large audiences.
I dread the day I will have to leave my friends.
I dread the thought of moving next week.
I dread to think about what they might do next.
Noun
She has a dread of failure.
He lives with the constant dread of rejection.
She awaited her punishment with dread.
The news about the war fills me with dread.
They live in constant dread of another attack.
Adjective
every ship on the Spanish Main was terrified of running into the dread pirate
See More
Recent Examples on the Web
Verb
Many students dread summer reading lists, which makes perfect sense—summer is for gardening, and winter is for reading.
—
Susan Brownstein, cleveland, 14 Dec. 2022
However, PET scans can cost thousands of dollars, and many patients dread a lumbar puncture to collect spinal fluid.
—
Kelly Servick, Science | AAAS, 21 July 2021
National Weather Service veteran staff meteorologist Steve Freitag, whose last name means Friday in German, said that Friday could be a day for Michigan utilities and their customers to dread.
—
Bill Laytner, Detroit Free Press, 28 Feb. 2023
After a few chapters of Jake Bittle's new book, readers may start to dread meeting his characters.
—
The Arizona Republic, 22 Feb. 2023
But Boushey sees reason for optimism, even as others dread the political gridlock.
—
Bysteve Mollman, Fortune, 29 Dec. 2022
By meditating on the fragility of time, Stoics seek not to instill dread, but to reveal death and transience as natural aspects of the human experience that can be faced without anxiety.
—
Melinda Latour, The Conversation, 16 Aug. 2022
The American public appears to dread a rematch between its two oldest Presidents, and both of them are viewed unfavorably by a majority of the public.
—
Susan B. Glasser, The New Yorker, 22 Nov. 2022
And once again, whatever excitement had previously been felt quickly turned to dread.
—
Fidel Martinez, Los Angeles Times, 18 Nov. 2022
Noun
Amid the pervasive sense of dread in the texts, there were also moments of gallows humor.
—
Mark Landler, New York Times, 7 Mar. 2023
Even the most veteran players have begun to feel a sense of dread in the pit of their stomachs when a lead begins to slip away.
—
Julia Poe, Chicago Tribune, 3 Mar. 2023
Not when everything is fine, but in times of dread.
—
Meredith Maran, Los Angeles Times, 1 Mar. 2023
People also use it to express embarrassment, shame, a sinking sense of dread, or feeling overwhelmed in some way.
—
Jennifer Jolly, USA TODAY, 21 Feb. 2023
But the feelings of dread, of being just slightly overwhelmed and under-resourced, of feeling like there really is a rogue AI working against you, should be easier to access in this game than the original.
—
Kevin Purdy, Ars Technica, 10 Feb. 2023
In the meantime, the rumbling of trains still inspires dread in a community where few people do not know someone who died because of the fiery derailment.
—
Ian Austen, New York Times, 24 Feb. 2023
The thought of standing shirtless—in a harness, no less—in a crowd of better bodies gyrating to electronic music has only ever sparked dread for me.
—
Todd Plummer, Condé Nast Traveler, 24 Feb. 2023
Her dread materialized when José, who once played on the school football team, died in late January.
—
Dallas News, 7 Feb. 2023
Adjective
Nation/World Natasha Bevard looked at the pile of unopened financial statements and felt a sense of dread swell within her.
—
Alex Horton, Anchorage Daily News, 27 Feb. 2023
Natasha Bevard looked at the pile of unopened financial statements and felt a sense of dread swell within her.
—
Alex Horton, Washington Post, 27 Feb. 2023
The sense of dread mounts as other officers stretch crime-scene tape around the perimeter of her yard.
—
David Rooney, The Hollywood Reporter, 18 Feb. 2023
See More
Last Updated:
- Updated example sentences
---
Challenging Standardized Test Words
Despite the cacophony, the student tried to study.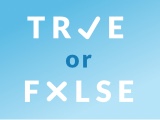 Test your knowledge - and maybe learn something along the way.
TAKE THE QUIZ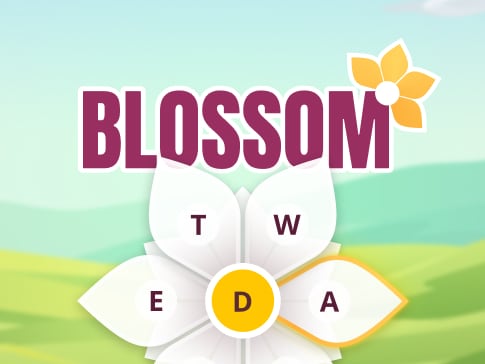 Can you make 12 words with 7 letters?
PLAY