Definition of good
(Entry 1 of 3)
b(1) : suitable, fit good to eat
(2) : free from injury or disease one good arm
(3) : not depreciated bad money drives out good
(4) : commercially sound a good risk
(5) : that can be relied on good for another year good for a hundred dollars always good for a laugh
(6) : profitable, advantageous made a very good deal
d(1) : of a noticeably large size or quantity : considerable won by a good margin a good bit of the time
(2) : full waited a good hour
(3) —used as a word that gives force or emphasis to a statement a good many of us
e(1) : well-founded, cogent good reasons
(2) : true holds good for society at large
(3) : deserving of respect : honorable in good standing
(4) : legally valid or effectual good title
f(1) : adequate, satisfactory good care —often used in faint praise his serve is only good— Frank Deford
(2) : conforming to a standard good English
(3) : liking only things that are of good quality : choice, discriminating good taste
(4) : containing less fat and being less tender than higher grades —used of meat and especially of beef
g sports
(1) of a serve or shot : landing in the proper area of the court in tennis and similar games The serve was good.
(2) of a shot or kick : successfully done(basketball) The first foul shot was good but she missed the second one.(American football) The kick was good from 45 yards. The kick was no good. [=was missed]
h informal : having everything desired or required : content and not wanting or needing to do anything further "Do you want anything else to drink?" "No thanks, I'm good." "I have had girlfriends say, 'Hey, you wanna go walking?' And I'm just not interested. I'm like 'Uh, no, I'm good.' But they keep inviting me!"— Laila Ali
b : upper-class a good family
e : free from infirmity or sorrow I feel good
Definition of good (Entry 2 of 3)
1a : something that is good
b(1) : something conforming to the moral order of the universe
(2) : praiseworthy character : goodness
c : a good element or portion
2a : advancement of prosperity or well-being the good of the community it's for your own good
b : something useful or beneficial it's no good trying
3a : something that has economic utility or satisfies an economic want
b goods plural : personal property having intrinsic value but usually excluding money, securities, and negotiable instruments
c goods plural : cloth
d goods plural : something manufactured or produced for sale : wares, merchandise canned goods
e goods plural, British : freight
4 : good persons —used with the
5 goods plural
a : the qualities required to achieve an end
b : proof of wrongdoing didn't have the goods on him— T. G. Cooke
for good
or less commonly
for good and all
in good with
: in a favored position with
to the good
1 : for the best : beneficial efforts to restrict credit were all to the good — Time
2 : in a position of net gain or profit wound up $10 to the good
Definition of good (Entry 3 of 3)
1 : well he showed me how good I was doing— Herbert Gold
2 —used as an intensive a good long time
living or existing for a long time
Get Word of the Day daily email!
Late Autumn 2018 Words of the Day Quiz
Which is a synonym of yahoo?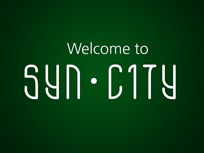 Test Your Knowledge - and learn some interesting things along the way.
TAKE THE QUIZ