1
—
used to say that one hopes someone will succeed
We're sorry that you're leaving. Good luck in your new job.
2
informal
—
used to say that one thinks what someone is trying to do is difficult or impossible
"I'm planning to ask for a raise." "Oh, really? Well, good luck (to you)."
Return of Name that Color!
Name that color: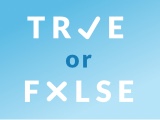 Test your knowledge - and maybe learn something along the way.
TAKE THE QUIZ