Essential Meaning of idiom
1
: an expression that cannot be understood from the meanings of its separate words but that has a separate meaning of its own
The expression "give way," meaning "retreat," is an idiom.
2
: a form of a language that is spoken in a particular area and that uses some of its own words, grammar, and pronunciations :

dialect
3
: a style or form of expression that is characteristic of a particular person, type of art, etc.
a poet's idiom
rock and roll and other musical idioms
a feature of modern jazz idiom
1
: an expression in the usage of a language that is peculiar to itself either in having a meaning that cannot be derived from the conjoined meanings of its elements (such as up in the air for "undecided") or in its grammatically atypical use of words (such as give way)
2
a
: the language peculiar to a people or to a district, community, or class :

dialect
Difficult Spelling Words Quiz
Which is the correct spelling?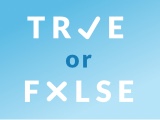 Test your knowledge - and maybe learn something along the way.
TAKE THE QUIZ