Synonyms of call
1
a
: to speak in a loud distinct voice so as to be heard at a distance :

shout
c
of an animal
: to utter a characteristic note or cry
d
: to speak to or attempt to reach someone by means of a call (see

call

entry

2

sense 8

)
Several weeks later our son's family

called

to FaceTime with us.
—
Daily Reporter (Greenfield, Indiana)
—
often used with up
e
: to make a demand in card games (as for a particular card or for a show of hands)
f
: to give the calls for a square dance
1
(2)
: to cause to come :

bring
d
: to invite or command to meet :

convoke
e
: to rouse from sleep or summon to get up
h
: to attract (game) by imitating the characteristic cry
i
: to halt (something, such as a baseball game) because of unsuitable conditions
k
: to give the calls for (a square dance)
—
often used with off
m
(1)
: to speak to or attempt to reach (someone) by means of a call (see

call

entry

2

sense 8

)
He arranged for his wife, Stacey, to

call

him via Skype online from Kylee's fourth-grade classroom on Monday morning—a complete surprise to his daughter.
—
Elaine Allenemrich
—
often used with up
2
b
(1)
: to regard or characterize as of a certain kind :

consider
c
(1)
: to describe correctly in advance of or without knowledge of the event :

predict
Example Sentences
Verb
He called to passersby for help.
She called up to her husband, who was at the top of the stairs.
Her husband called back down to her.
She saw her friends across the street and called over to them.
He called her name in his sleep.
The birds were calling as the sun rose.
I call once a week to talk to my parents.
Where are you calling from?
May I say who's calling?
I try to call my parents at least once a week.
Noun
A local call costs less than a long-distance or an international call.
If there are any calls for me during the meeting, say that I'll call back later.
I got a call from my brother last night.
He gave a call to passersby for help.
We heard a bird that had a very loud and unusual call.
He's an expert at doing bird calls.
He has a large collection of duck calls.
the call of a trumpet
The government has issued a call to its supporters to defend it and hopes they will answer its call.
The campaigners renewed their calls for reform.
See More
Recent Examples on the Web
Verb
Payton interviewed with the Broncos this past week, but the fact that Russell Wilson had to call Payton and sell him on coming to Denver probably speaks to Payton's hesitation.
—
Ben Volin, BostonGlobe.com, 21 Jan. 2023
Real estate is real estate until Matt Ryan is looking for a castle or Paul George loses half a million unloading his Geist palace or speculation swirls around which Indy house or condo Andrew Luck is about to call home.
—
The Indianapolis Star, 21 Jan. 2023
Despite his many monikers, Burrow would prefer everyone just call him Joe.
—
Haadiza Ogwude, The Enquirer, 21 Jan. 2023
Shortly after leaving, Cox discovered that she was locked out of her car and used a pay phone at a nearby gas station to call her boyfriend for help.
—
CBS News, 21 Jan. 2023
The situation worsened over the summer, as bouts of disruptive weather left passengers stranded and forced Transportation Secretary Pete Buttigieg to call a meeting with airline CEOs.
—
Rob Wile, NBC News, 21 Jan. 2023
Models like this employ what designers and Lego fans call the hand of God—a shaft connecting an easy-to-turn element on top of the car that controls the front wheels without turning the steering wheel in a crowded cockpit.
—
Sal Vaglica, Car and Driver, 21 Jan. 2023
Thousands piled into the Facebook thread to call them fake fans, many pointing out the anti-authoritarian, left-leaning themes of the band's music.
—
Miles Klee, Rolling Stone, 20 Jan. 2023
Democrats in the House and Senate have cited the case to call for legislation requiring that firearm owners lock up their guns when children are present.
—
Laura Vozzella, Washington Post, 20 Jan. 2023
Noun
Book a repair appointment at bit.ly/3Hh8Mp2, call (760) 642-3058 or stop by for walk-in service.
—
San Diego Union-Tribune, 22 Jan. 2023
Coach Kelvin Sampson was issued a technical foul in the second half for arguing a foul call.
—
Chron, 22 Jan. 2023
Larsson rebounded the shot and initially was given credit for a basket via a goaltending call.
—
Bruce Pascoe, The Arizona Republic, 21 Jan. 2023
Officials initially called goaltending before reversing the call after a lengthy review and giving the ball to the Bruins.
—
Staff Writer Follow, Los Angeles Times, 21 Jan. 2023
But based on his low-energy, barely perceptible television call of the Jaguars' scintillating wild-card comeback win over the Chargers, maybe his interests are best laid elsewhere.
—
Tara Sullivan, BostonGlobe.com, 21 Jan. 2023
That work gets interrupted when a call informs that her mother Dora (Elizabeth Alexander) has suffered a stroke.
—
Dennis Harvey, Variety, 21 Jan. 2023
There will be a three-minute intermission after the end of regulation, leading to a mid-field coin toss exactly like the one at the start of games, in which the visiting team captain makes the call.
—
Lorenzo Reyes, USA TODAY, 21 Jan. 2023
Over the course of the leak investigation, the court interviewed 97 court employees and brought in forensic experts to examine call logs, printer logs, and fingerprints.
—
WIRED, 21 Jan. 2023
See More
Last Updated:
- Updated example sentences
Namesake of the leotard, Jules Léotard had what profession?

You know what it looks like… but what is it called?
TAKE THE QUIZ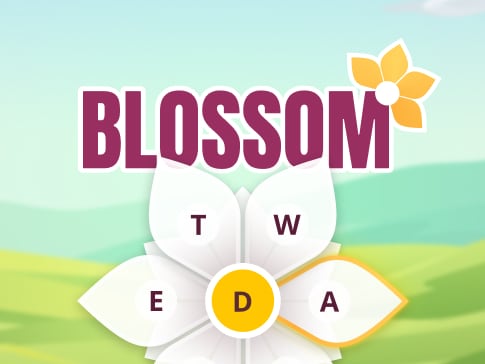 Can you make 12 words with 7 letters?
PLAY