claimed
;
claiming
;
claims
Essential Meaning of claim
1
: to say that (something) is true when some people may say it is not true
The man claimed (that) he was a long-lost relative.
They claim (that) the drug prevents hair loss.
She claims (that) the landlord owes her money.
2
: to say that you have (something)
He claims a connection to British royalty.
The organization claims 10,000 members.
He claimed ignorance of the robbery. [=he said that he had no knowledge about the robbery]
3
: to say that (something) belongs to you or that you deserve (something)
The terrorist group claimed responsibility for the attack.
New Yorkers proudly claim the artist as one of their own.
See More Examples
Both of them claimed credit for the idea.
No one ever claimed authorship for the poem.
Full Definition of claim
(Entry 1 of 2)
1
a
: to ask for especially as a right
claimed

the inheritance
The driver

claimed

the right to a hearing.
b
: to call for :

require
this matter

claims

our attention
2
: to take as the rightful owner
claimed

her baggage and left the airport
3
a
: to assert in the face of possible contradiction :

maintain
claimed

that he'd been cheated
is

claimed

to cause weight loss
b
: to claim to have
organization … which

claims

11,000 … members
— Rolling Stone
c
: to assert to be rightfully one's own
claimed

responsibility for the attack
Definition of claim (Entry 2 of 2)
1
: a demand for something due or believed to be due
an insurance

claim
2
a
: a right to something
specifically
: a title to a debt, privilege, or other thing in the possession of another
The bank has a

claim

on their house.
b
: an assertion open to challenge
a

claim

of authenticity
advertisers' extravagant

claims
3
: something that is claimed
especially
: a tract of land staked out
The prospector's

claim

was set at 90 yards to reduce the potential for conflict.
Difficult Spelling Words Quiz
Which is the correct spelling?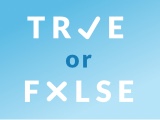 Test your knowledge - and maybe learn something along the way.
TAKE THE QUIZ