Definition of cry
(Entry 1 of 3)
1 : to utter loudly : shout He cried "Wait!" but it was too late.
3 : to proclaim publicly : advertise cry their wares
1 : to call loudly : shout She cried out for help.
2 : to shed tears often noisily : weep, sob The child began to cry after she dropped her ice-cream cone.
3 : to utter a characteristic sound or call heard the seagulls crying
4 : to require or suggest strongly a remedy or disposition (see disposition sense 2b) … there are a hundred things which cry out for planning …— Roger Burlingame
cry havoc
cry over spilled milk
: to express vain regrets for what cannot be recovered or undone You made a mistake, but there's no use crying over spilled milk.
cry wolf
: to give alarm unnecessarily News organizations have been warned not to cry wolf.
Definition of cry (Entry 2 of 3)
1 : an instance of crying: such as
a : an inarticulate utterance of distress, rage, or pain
6a : common report
b : a general opinion
7 : the public voice raised in protest or approval
9 : the characteristic sound or call of an animal
10a : a pack of hounds
b(1) : pursuit —used in the phrase in full cry hounds in full cry
(2) : a peak of activity or excitement —used in the phrase in full cry a campaign in full cry
Definition of cry- (Entry 3 of 3)
: cold : freezing cryonics cryogen
a soft lustrous wool fabric with mohair
Get Word of the Day daily email!
Late Autumn 2018 Words of the Day Quiz
Which is a synonym of yahoo?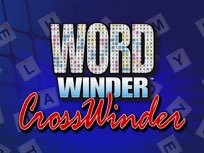 Test Your Knowledge - and learn some interesting things along the way.
TAKE THE QUIZ