1
as in meeting
a coming together of a number of persons for a specified purpose promised to meet friends for lunch after that morning's get-together for sales reps
2
as in event
a social gathering was invited to a neighborhood get-together in the neighbors' backyard
get together
2 of 2
phrase
1
as in meet
to come together into one body or place We all have busy schedules, but we try to get together at least once a month.
2
as in assemble
to bring together in one body or place They got together enough signatures for the petition.
Which of the following best describes an easily irritated person?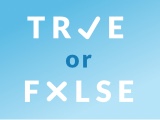 Test your knowledge - and maybe learn something along the way.
TAKE THE QUIZ