Synonyms of throw
1
a
: to propel through the air by a forward motion of the hand and arm
b
: to propel through the air in any manner
a rifle that can

throw

a bullet a mile
3
a
: to fling (oneself) precipitately
threw herself down on the sofa
b
: to drive or impel violently :

dash
the ship was thrown on a reef
4
a
(1)
: to put in a particular position or condition
threw her arms around him
thrown into chaos
threw him into prison
(2)
: to put on or off hastily or carelessly
threw on a coat
b
: to bring to bear :

exert
threw all his efforts into the boy's defense
throw

their weight behind the proposal
5
: to give by way of entertainment
6
: to indulge in : give way to
threw a temper tantrum
8
: to form or shape on a potter's wheel
9
: to deliver (a blow) in or as if in boxing
10
a
: to make a cast of (dice or a specified number on dice)
12
: to send forth :

project
the setting sun threw long shadows
13
: to make (oneself) dependent : commit (oneself) for help, support, or protection
threw himself on the mercy of the court
14
: to perform (something, such as a stunt) successfully
throwing

tricks on a skateboard
15
b
: to give birth to
threw large litters
16
a
: to move (a lever) so as to connect or disconnect parts of a clutch or switch
also
: to make or break (a connection) with a lever
b
: to put (an automobile) in a different gear especially quickly or suddenly
he threw the car into reverse
18
: to twist two or more filaments of into a thread or yarn
2
: the distance a missile may be thrown or light rays may be projected
3
a
: a light coverlet (as for a bed)
b
: a woman's scarf or light wrap
5
: the amount of vertical displacement produced by a geologic fault
6
a
: the extreme movement given to a pivoted or reciprocating piece by a cam, crank, or eccentric :

stroke
b
: the length of the radius of a crank or the virtual crank radius of an eccentric or cam
Example Sentences
Verb
She threw the ball to first base.
We threw our hats in the air at the end of the ceremony.
Let's see how far you can throw.
You throw like a wimp.
She threw her coat on the bed.
Don't throw your trash on the ground. Throw it in the trash can.
The wrestler threw his opponent to the mat.
The crash threw the driver from the car.
She was thrown from the horse.
The storm threw the boat against a reef.
Noun
The quarterback made a perfect throw.
He lost all his winnings on his last throw.
a discus throw of 200 feet
It's a long throw from center field to home plate.
See More
Recent Examples on the Web
Verb
This durable bag from Tumi contains a multitude of pockets for keeping your items safe, and a tough nylon shell ensures that this tote is built to last through whatever your next adventure may throw your way.
—
Merrell Readman, Travel + Leisure, 25 Mar. 2023
They can be seen struggling with him inside the cell, and one deputy appears to throw several punches.
—
Salvador Rizzo, Washington Post, 25 Mar. 2023
My youngest came downstairs crying and displayed a text from her mother's soon-to-be-ex, which didn't only throw mom under the bus, but completely napalmed her.
—
Amy Dickinson, Anchorage Daily News, 25 Mar. 2023
Over the past decade, baseball's relentless pursuit of velocity has manifested itself in bullpens full of pitchers who throw 100 mph with wipeout sliders.
—
Theo Mackie, The Arizona Republic, 24 Mar. 2023
After a short conversation, Shutes appears to throw a punch at Brett's face.
—
CBS News, 24 Mar. 2023
But those wishing to throw climate-change considerations into the investment mix (and there are plenty of them) may not be satisfied with considering just that.
—
The Editors, National Review, 23 Mar. 2023
But Republican primary voters will be quick to punish any candidates who are too eager to throw Trump under the bus.
—
Patrick T. Brown, CNN, 23 Mar. 2023
For those tuning into the recent spate of D.C. hearings, Reiners has been a stalwart presence, called as a witness to sit next to crypto company executives and throw cold water on some of their claims.
—
Leo Schwartz, Fortune Crypto, 22 Mar. 2023
Noun
Now, here was Trammell at the free-throw line in a game that was 56-56 with 1.2 seconda remaining.
—
Kirk Kenney, San Diego Union-Tribune, 26 Mar. 2023
Pack shot 50% from the field, 40% from the 3-point line and 93% from the free-throw line.
—
Scott Horner, The Indianapolis Star, 26 Mar. 2023
In that game, two-time MVP Giannis Antetokounmpo had 24 free-throw attempts, eight more than the Suns' total, and the Bucks had 44 attempts overall.
—
Dana Scott, The Arizona Republic, 23 Mar. 2023
The Tigers had missed their only free-throw attempt before getting four more chances in the final 21 seconds.
—
Scott Miller, New York Times, 16 Mar. 2023
Boo Buie purposely missed a free-throw attempt in the waning seconds of OT and the Wildcats grabbed the loose ball for one last shot, but Chase Audige's game-tying attempt was off, ending their stay in the tournament.
—
Paul Sullivan, Chicago Tribune, 10 Mar. 2023
The Razorbacks -- twins Makhel and Makhi Mitchell in particular -- held Tshiebwe to 7 points, 7 rebounds, 3 of 6 shooting and 1 free-throw attempt in 32 minutes.
—
Bob Holt, Arkansas Online, 4 Mar. 2023
Under the new rules, pitchers can disengage from the rubber — either to call timeout or to attempt a pickoff throw — twice per plate appearance.
—
Alanis Thames, ajc, 4 Mar. 2023
Powell shot an average of 8.4 free-throw attempts per 100 possessions, the second-highest rate among all of the team's main contributors.
—
Staff Writer Follow, Los Angeles Times, 3 Mar. 2023
See More
Last Updated:
- Updated example sentences
hot take or cold shoulder?

You know what it looks like… but what is it called?
TAKE THE QUIZ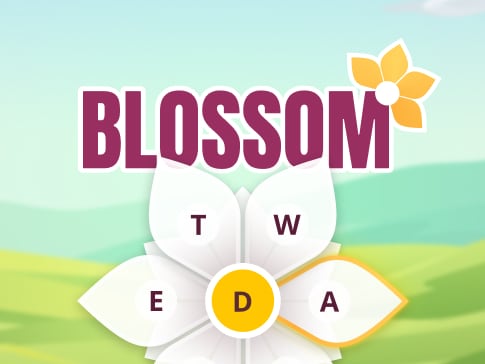 Can you make 12 words with 7 letters?
PLAY