Definition of build
(Entry 1 of 2)
1 : to form by ordering and uniting materials by gradual means into a composite whole : construct birds building a nest build new hospitals and schools the boat her father built
2 : to cause to be constructed a contractor who has built hundreds of homes
3 : to develop according to a systematic plan, by a definite process, or on a particular base building a legal case against her built the organization from the ground up
1 : to engage in building
2a : to progress toward a peak (as of intensity) build to a climax
b : to develop in extent a crowd building
build a fire under
: to stimulate to vigorous action
build into
: to make an integral part of build quality into the product
build on
: to use as a foundation building on past experience
Definition of build (Entry 2 of 2)
1 : form or mode of structure : make the boxy build of the car especially : bodily conformation of a person or animal a man of stocky build
2 : a version or iteration of a product or component We worked with several builds of the beta code, which was in itself instructive. Things that worked perfectly in one version stopped working at all in the next release.— Bill Machrone et al.
playful or foolish behavior
Get Word of the Day daily email!
Autumn Words of the Day 2018
Which is a synonym of fugacious?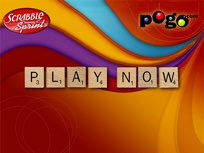 Test Your Knowledge - and learn some interesting things along the way.
TAKE THE QUIZ