Definition of cross
(Entry 1 of 7)
1
a
: a structure consisting of an upright with a transverse beam used especially by the ancient Romans for execution
b
often capitalized
: the cross on which Jesus was crucified
b
: an affliction that tries one's virtue, steadfastness, or patience We all have our

crosses

to bear.
3
: a cruciform sign made to invoke the blessing of Christ especially by touching the forehead, breast, and shoulders
b
capitalized
: the Christian religion
5
: a structure (such as a monument) shaped like or surmounted by a cross a

cross

over a grave
6
: a figure or mark formed by two intersecting lines crossing at their midpoints The

crosses

at the end of the letter indicate kisses.
specifically
: such a mark used as a signature
8
: the intersection of two ways or lines :

crossing
b
: a crossbred individual or kind The dog is a

cross

of a hunting dog and a sheepdog.
c
: one that combines characteristics of two different types or individuals A zedonk is a

cross

between a zebra and a donkey.
11
a
: a fraudulent or dishonest contest "I never fought a

cross

or struck a foul blow in my life … "

— George Bernard Shaw
b
: dishonest or illegal practices

—

used especially in the phrase on the cross
12
: a movement from one part of a theater stage to another
13
a
: a punch thrown over the opponent's lead in boxing hit him with a right

cross
b
: an attacking pass in soccer played across the field from one side to the other or to the middle
14
: a security transaction in which a broker acts for both buyer and seller (as in the placing of a large lot of common stock)

— called also cross-trade
crossed
;
crossing
;
crosses
Definition of cross (Entry 2 of 7)
1
a
: to lie or be situated across
2
: to make the sign of the cross upon or over
3
: to cancel by marking a cross on or drawing a line through : strike out

cross

names off a list
4
: to place or fold crosswise one over the other

cross

the arms
5
a
(1)
: to run counter to :

oppose
b
: to confront in a troublesome manner :

obstruct
6
a
: to extend across or over :

traverse

a highway

crossing

the entire state
c
: to go from one side of to the other

cross

a street

crosses

racial barriers
7
a
: to draw a line across
b
: to mark or figure with lines :

streak
8
: to cause (an animal or plant) to interbreed with one of a different kind :

hybridize
9
: to meet and pass on the way Our letters must have

crossed

each other.
10
: to occur to It never

crossed

my mind.
11
: to carry or take across something

crossed

the children at the intersection
12
: to turn (the eyes) inward toward the nose The boy made a funny face and

crossed

his eyes.
1
a
: to move, pass, or extend across something

crossed

through France

crossed

over to the other side of the river
b
: to move or pass from one character, condition, or allegiance to another

—

used with over

crossing

over to vote for another party's candidate
2
: to lie or be athwart each other
3
: to meet in passing especially from opposite directions
cross one's fingers
or
keep one's fingers crossed
: to hope for a particular or stated outcome Owners are

crossing their fingers

that relief might be on the way.

— Mike Freeman

Keep your fingers crossed

that something will be worked out.

— Marge Crumbaker
cross paths
: to meet especially by chance crossed paths with an old friend on a business trip
cross swords
Definition of cross (Entry 3 of 7)
1
a
: lying across or athwart
b
: moving across

cross

traffic
b
: mutually opposed

cross

purposes
4
: marked by typically transitory bad temper
5
: extending over or treating several groups, conditions, or classes a

cross

sample from 25 colleges
Definition of cross (Entry 4 of 7)
Definition of cross (Entry 5 of 7)
Definition of Cross (Entry 6 of 7)
Wilbur Lucius 1862–1948 American educator and politician
Definition of Cross (Entry 7 of 7)
river 300 miles (483 kilometers) long in western Cameroon and southeastern Nigeria flowing west and south into the Gulf of Guinea
marked by fawning attentiveness
Get Word of the Day daily email!
What did you just call me?! A Quiz
If a member of the audience describes your speech as bombastic, does that person mean it is: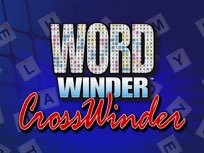 Test Your Knowledge - and learn some interesting things along the way.
TAKE THE QUIZ