Definition of hybrid
(Entry 1 of 2)
1
: an offspring of two animals or plants of different subspecies, breeds, varieties, species, or genera
a

hybrid

of two roses
2
: a person whose background is a blend of two diverse cultures or traditions
3
a
: something heterogeneous in origin or composition :

composite
hybrids

of complementary DNA and RNA strands
a

hybrid

of medieval and Renaissance styles
b
: something (such as a power plant, vehicle, or electronic circuit) that has two different types of components performing essentially the same function
drives a

hybrid

that gets really good mileage
Definition of hybrid (Entry 2 of 2)
1
: relating to or produced from parents of different species, varieties, or breeds
a

hybrid

rose
hybrid

cattle
2
: having or produced by a combination of two or more distinct elements : marked by heterogeneity in origin, composition, or appearance
… difficulties with normal English are … its

hybrid

vocabulary and the irregularities of English spelling.
— G. A. Miller
a

hybrid

style
3
: having two different types of components performing essentially the same function
a

hybrid

vehicle
Odd Habits and Quirks
Which of the following best describes an easily irritated person?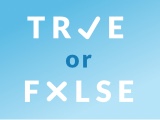 Test your knowledge - and maybe learn something along the way.
TAKE THE QUIZ