1
as in plan
to have in mind as a purpose or goal Let's figure on leaving around 6:30.
2
as in reckon with
to give consideration to (as unexpected circumstances or contingencies) We figure on a few setbacks along the way.
3
as in rely
to place reliance or trust She figures on her friends to come through when she needs them.
Which of the following best describes an easily irritated person?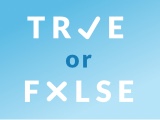 Test your knowledge - and maybe learn something along the way.
TAKE THE QUIZ