Definition of stone
(Entry 1 of 7)
1 : a concretion of earthy or mineral matter:
a(1) : such a concretion of indeterminate size or shape
(2) : rock
b : a piece of rock for a specified function: such as
(1) : a building block
(2) : a paving block
(3) : a precious stone : gem
(4) : gravestone
(5) : grindstone
(6) : whetstone
(7) : a surface upon which a drawing, text, or design to be lithographed is drawn or transferred
2 : something resembling a small stone: such as
b : the hard central portion of a drupaceous fruit (such as a peach)
c : a hard stony seed (as of a date)
3 plural usually stone : any of various units of weight especially : an official British unit equal to 14 pounds (6.3 kilograms)
4a : curling stone
b : a round playing piece used in various games (such as backgammon or go)
5 : a stand or table with a smooth flat top on which to impose or set type
in stone
: in or into a permanent and unchangeable state plans are not set in stone
Definition of stone (Entry 2 of 7)
1 : to hurl stones at especially : to kill by pelting with stones
2 archaic : to make hard or insensitive to feeling
3 : to face, pave, or fortify with stones
4 : to remove the stones or seeds of (a fruit)
5a : to rub, scour, or polish with a stone
b : to sharpen with a whetstone
Definition of stone (Entry 3 of 7)
Definition of stone (Entry 4 of 7)
Stone
biographical name (1)
Definition of Stone (Entry 5 of 7)
Harlan Fiske 1872–1946 American jurist; chief justice U.S. Supreme Court (1941–46)
Stone
biographical name (2)
Definition of Stone (Entry 6 of 7)
Irving 1903–1989 originally surname Tennenbaum American writer
Stone
biographical name (3)
Definition of Stone (Entry 7 of 7)
Lucy 1818–1893 American suffragist
the setting in which something occurs
Get Word of the Day daily email!
Musical Words Quiz
Which word describes a musical performance marked by the absence of instrumental accompaniment?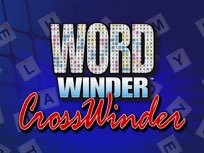 Test Your Knowledge - and learn some interesting things along the way.
TAKE THE QUIZ