: to an absolute or extreme degree : to the full extent : in an utter manner :

absolutely

,

entirely

,

totally
Just when you're expecting to hear something trite or ordinary, Rich invents a tasty,

utterly

charming piece of ear candy.
— Carol Cooper
Whatever this stuff is, it comprises as much as 90% of the mass of the universe. It is also

utterly

invisible.
— M. Mitchell Waldrop
… a fascinating read, despite the fact that its unique tone is

utterly

lost in translation.
— Ian Buruma
Cut off

utterly

from her past, but socially unacceptable in this new world, Irene chooses the same refuge that's worked for her as a child: poetry.
— Sue Miller
Odd Habits and Quirks
Which of the following best describes an easily irritated person?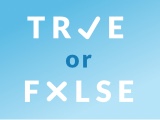 Test your knowledge - and maybe learn something along the way.
TAKE THE QUIZ