1 : in an absolute manner: such as
a : completely or totally absolutely certain an absolutely clear explanation —often used as an intensive an absolutely brilliant performancean absolutely awful experienceYou're absolutely right.
b : with unlimited power ruling absolutely
2a —used in speech as a forceful way of saying "yes" or of expressing agreement "Would you like to see a movie tonight?" "Absolutely!""We all need to work harder." "Absolutely!"
b —used in speech in the phrase absolutely not as a forceful way of saying "no" or of expressing disagreement "Do you think he's right?" "Absolutely not!"
3 mathematics : with respect to absolute values an absolutely convergent series
full of whispering sounds
Get Word of the Day daily email!
Difficult Vocab Quiz
Which is a synonym of discomfit?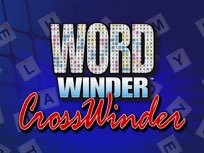 Test Your Knowledge - and learn some interesting things along the way.
TAKE THE QUIZ