Definition of drone
(Entry 1 of 3)
1
: a stingless male bee (as of the honeybee) that has the role of mating with the queen and does not gather nectar or pollen
2
: one that lives on the labors of others :

parasite
3
: an uncrewed aircraft or ship guided by remote control or onboard computers
Definition of drone (Entry 2 of 3)
1
a
: to make a sustained deep murmuring, humming, or buzzing sound droning bees The air conditioner

droned

.
b
: to talk in a persistently dull or monotonous tone droning on and on about his health
2
: to pass, proceed, or act in a dull, drowsy, or indifferent manner The afternoon droned on.
1
: to utter or pronounce with a drone
2
: to pass or spend in dull or monotonous activity or in idleness droning the years away
Definition of drone (Entry 3 of 3)
1
: a deep sustained or monotonous sound :

hum

the

drone

of the motor
2
music
: an instrument or part of an instrument (such as one of the fixed-pitch pipes of a bagpipe) that sounds a continuous unvarying tone
Who Knew?
What is a ruelle?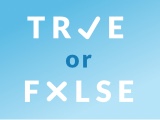 Test your knowledge - and maybe learn something along the way.
TAKE THE QUIZ