Definition of red
(Entry 1 of 4)
1a : of the color red
b : having red as a distinguishing color
b : bloodshot eyes red from crying
c : being in the color range between a moderate orange and russet or bay
d : tinged with red : reddish
4a : inciting or endorsing radical social or political change especially by force
b often capitalized : communist
c often capitalized : of or relating to a communist country and especially to the U.S.S.R.
5 : tending to support Republicans in a general election red states
red in tooth and claw
: characterized by or displaying brutal emotion or violent behavior
Definition of red (Entry 2 of 4)
1 : a color whose hue resembles that of blood or of the ruby or is that of the long-wave extreme of the visible spectrum
2 : red clothing the lady in red
3 : one that is of a red or reddish color: such as
a : red wine
b : an animal with a red or reddish coat
4a : a pigment or dye that colors red
b : a shade or tint of red
5a : one who advocates the violent overthrow of an existing social or political order
b capitalized : communist
6 [ from the bookkeeping practice of entering debit items in red ink ] : the condition of showing a loss —usually used with the in the red — compare black
7 physics : one of the three colors (see color entry 1 sense 15) that quarks have in the theory of quantum chromodynamics In QCD there is actually not just one type of quark, but three types or "colors" of quarks. These are sometimes denoted as "red," "blue," and "green" quarks …— Edward Witten
Definition of red (Entry 3 of 4)
Definition of Red (Entry 4 of 4)
1 river 1018 miles (1638 kilometers) long flowing east on the Oklahoma–Texas boundary and into the Atchafalaya and Mississippi rivers in Louisiana
2 river in north central U.S. and south central Canada flowing north on the Minnesota–North Dakota boundary and into Lake Winnipeg in Manitoba
a trusted follower
Get Word of the Day daily email!
Difficult Vocab Quiz
Which is a synonym of discomfit?

Test your knowledge - and maybe learn something along the way.
TAKE THE QUIZ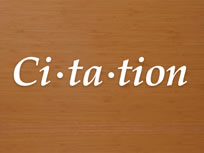 Test Your Knowledge - and learn some interesting things along the way.
TAKE THE QUIZ