: a small, largely arboreal mammal (Ailurus fulgens of the family Ailuridae) that resembles the American raccoon, that is found from the Himalayas to China, and that has long rusty or chestnut fur with dark underparts, a long bushy tail with rings, and a white face and inner ears with a dark stripe from the corners of the eyes to the lower jaw
— called also lesser panda
Note: The red panda feeds mostly on bamboo, roots, grass, leaves, fruit, acorns, eggs, insects, and small animals (such as birds). It was formerly considered a relative of the giant panda (Ailuropoda melanoleuca) but is now considered more closely related to the raccoons, skunks, and weasels.
Name that Thing: Flower Edition
Name that flower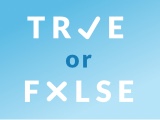 Test your knowledge - and maybe learn something along the way.
TAKE THE QUIZ