Definition of blue
(Entry 1 of 3)
1 : of the color whose hue is that of the clear sky : of the color blue (see blue entry 2 sense 1) a blue jacket her bright blue eyes The house is blue with white shutters.
2a : bluish the blue haze of tobacco smoke
b : discolored by or as if by bruising blue with cold
c : bluish gray a blue cat
3a : low in spirits : melancholy has been feeling blue
b : marked by low spirits : depressing a blue funk things looked blue
4 : wearing blue the blue team
5 of a woman : learned, intellectual … the ladies were very blue and well-informed …— W. M. Thackeray
9 politics : tending to support Democrats in a general election blue states
blue in the face
: extremely exasperated argued until he was blue in the face
Definition of blue (Entry 2 of 3)
1 : a color whose hue is that of the clear sky or that of the portion of the color spectrum lying between green and violet Blue is his favorite color. shades of blue
2a : a pigment or dye that colors blue
b : bluing adding blue to the laundry
3a : blue clothing or cloth will be wearing blue
b blues plural : a blue costume or uniform wearing their dress blues
4a : a Union soldier in the American Civil War
b often capitalized : the Union army the Blue versus the Gray
8 biology : any of numerous small chiefly blue butterflies (family Lycaenidae)
11 physics : one of the three colors (see color entry 1 sense 15) that quarks have in the theory of quantum chromodynamics One cannot have a single quark on its own because it would have a color (red, green, or blue). Instead, a red quark has to be joined to a green and a blue quark by a "string" of gluons (red + green + blue = white). Such a triplet constitutes a proton or a neutron.— Stephen Hawking
out of the blue
: without advance notice : unexpectedly the job offer came out of the blue
blued
;
blueing
or
bluing
;
blues
Definition of blue (Entry 3 of 3)
: to make (something) blue in color: such as
a : to dye, tint, or paint (something) blue Last, the generation of the grandmothers, in immaculately blued hair…— John Updike Tattoos blued his upper arms.— Jerry Spinelli
b : to heat (iron or steel) to about 550 to 600 degrees Fahrenheit so that it acquires a protective bluish coating the blued barrel of the gun Between banks shrouded with snow, the river gleamed darkly, like blued steel with gold chips of sunlight dancing on each riffle.— Pete Bodo
: to turn blue their blueing fingers
blue the air
: to curse angrily He sliced the air with his fists and blued the air with his mouth.— Steve Kelley I have been stealing my father's copy (of Massachusetts Wildlife) for a long time, but last week he found an issue on my desk and blued the air a bit.— Stephen King Donovan
noxious or harmful
Get Word of the Day daily email!
A Thanksgiving Word Quiz
November comes from a word for which of the following numbers?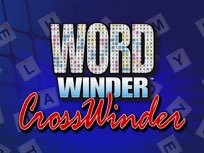 Test Your Knowledge - and learn some interesting things along the way.
TAKE THE QUIZ