Definition of republican
(Entry 1 of 3)
1
: one that favors or supports a republican form of government
2
capitalized
b
: a member of the Democratic-Republican party or of the Republican party of the U.S.
Definition of republican (Entry 2 of 3)
1
a
: of, relating to, or having the characteristics of a republic
b
: favoring, supporting, or advocating a republic
c
: belonging or appropriate to one living in or supporting a republic

republican

simplicity
2
capitalized
b
: of, relating to, or constituting the one of the two major political parties evolving in the U.S. in the mid-19th century that is usually primarily associated with business, financial, and some agricultural interests and is held to favor a restricted governmental role in economic life
Republican
geographical name
Definition of Republican (Entry 3 of 3)
river 445 miles (716 kilometers) long in Nebraska and Kansas rising in eastern Colorado and flowing east to unite with the Smoky Hill River forming the Kansas River
A More Exception(al) Quiz
Which of the following words is not a synonym for 'a young person'?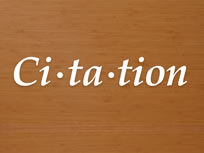 Test Your Knowledge - and learn some interesting things along the way.
TAKE THE QUIZ