recycled
;
recycling
;
recycles
Definition of recycle
(Entry 1 of 2)
1
: to pass again through a series of changes or treatments: such as
a
: to process (something, such as liquid body waste, glass, or cans) in order to regain material for human use
c
: to reuse or make (a substance) available for reuse for biological activities through natural processes of biochemical degradation or modification
green plants recycling the residue of forest fires
recycle

ADP back to ATP
2
: to adapt to a new use :

alter
3
: to bring back :

reuse
recycles

a number of good anecdotes
— Larry McMurtry
4
: to make ready for reuse
a plan to

recycle

vacant tenements
5
: to reuse (money) by investing especially in an area or enterprise that will allow the investment to return as new profits
recycle

petrodollars
1
: to return to an earlier point in a countdown
2
: to return to an original condition so that operation can begin again
—
used of an electronic device
3
: to process materials or substances (such as liquid body waste, glass, or cans) in order to regain material for human use
As a rule, Welch does not

recycle

. Its roadsides are littered with paper bags from the town's half-dozen fast-food outlets.
Definition of recycle (Entry 2 of 2)
Dog Words Quiz
Which of the following animals has a dog in its etymology?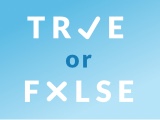 Test your knowledge - and maybe learn something along the way.
TAKE THE QUIZ