Definition of pull
(Entry 1 of 2)
1a : to exert force upon so as to cause or tend to cause motion toward the force
b : to stretch (cooling candy) repeatedly pull taffy
c : to strain abnormally pull a tendon
d : to hold back (a racehorse) from winning
e : to work (an oar) by drawing back strongly
2a : to draw out from the skin pull feathers from a rooster's tail
b : to pluck from a plant or by the roots pull flowers pull turnips
c : extract pull a tooth
3 : to hit (a ball) toward the left from a right-handed swing or toward the right from a left-handed swing — compare push
5 : to print (something, such as a proof) by impression
6a : to remove from a place or situation pull the engine pulled the pitcher in the third inning pulled the show
b : revoke If they're caught dumping, they'll get their license pulled.— Alexandra Alger
7 : to bring (a weapon) into the open pulled a knife
b : to act or behave in the manner of pulled a Horace Greely and went west— Steve Rushin
10a : to draw the support or attention of : attract pull votes —often used with in
11 : to demand or obtain an advantage over someone by the assertion of pull rank
1a : to use force in drawing, dragging, or tugging
b : to move especially through the exercise of mechanical energy the car pulled clear of the rut
c(1) : to take a drink
(2) : to draw hard in smoking pulled at a pipe
d : to strain against the bit
4 : to feel or express strong sympathy : root pulling for my team to win
5 of an offensive lineman in football : to move back from the line of scrimmage and toward one flank to provide blocking for a ballcarrier
pull a face
pull a fast one
: to perpetrate a trick or fraud
pull oneself together
: to regain one's composure
pull one's leg
: to deceive someone playfully : hoax
pull one's weight
: to do one's full share of the work
pull punches
or less commonly
pull a punch
: to refrain from using all the force at one's disposal
pull stakes
or
pull up stakes
pull strings
or less commonly
pull wires
: to exert hidden influence or control
pull the plug
1 : to disconnect a medical life-support system
2 : to withdraw essential and especially financial support
pull the rug from under
: to weaken or unsettle especially by removing support or assistance from
pull the string
pull the trigger
: to make a decisive move or action
pull the wool over one's eyes
: to blind to the true situation : hoodwink
pull together
pull
noun
,

often attributive
Definition of pull (Entry 2 of 2)
1a : the act or an instance of pulling
b(1) : a draft of liquid
(2) : an inhalation of smoke
c : the effort expended in moving a long pull uphill
d : force required to overcome resistance to pulling a trigger with a four pound pull
e : a competition in which a heavily weighted sled is pulled by participants usually using draft animals or machines a tractor pull the county fair's annual ox pull The truck pull may be one one of the machine age's weirdest mutations. Modified pickup trucks and dragsters are hooked to trailers or "sleds" weighed down with 30,000 to 40,000 pounds … They rev up their engines and slog their way across a 200-foot mud track.
4 : a device for pulling something or for operating by pulling a drawer pull
5 : a force that attracts, compels, or influences : attraction
6 : an injury resulting from abnormal straining or stretching a muscle pull a groin pull
to make faulty or ineffective
Get Word of the Day daily email!
Find the Cousins
Which pair shares a common word ancestor?

Test your knowledge - and maybe learn something along the way.
TAKE THE QUIZ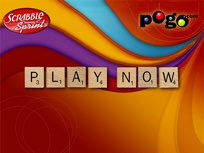 Test Your Knowledge - and learn some interesting things along the way.
TAKE THE QUIZ