1
: to carry into action deliberately :

perpetrate
commit

a crime
commit

a sin
b
: to pledge or assign to some particular course or use
commit

all troops to the attack
c
: to reveal the views of
refused to

commit

himself on the issue
3
a
: to put into charge or trust :

entrust
…

commit

all executive, legislative, and judicial powers to one man …
— Arthur T. Vanderbilt
b
: to place in a prison or mental institution
The patient was committed by the court to a mental hospital.
He was

committed

to the state penitentiary for 10 years
c
: to consign or record for preservation
commit

it to memory
d
: to put into a place for disposal or safekeeping
The chaplain committed the sailor's body to the deep.
e
: to refer (something, such as a legislative bill) to a committee for consideration and report
1
: to obligate or pledge oneself
2
obsolete
: to perpetrate an offense
The Great British Vocabulary Quiz
Named after Sir Robert Peel, what are British police called?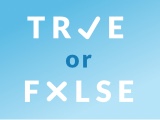 Test your knowledge - and maybe learn something along the way.
TAKE THE QUIZ