Definition of give
(Entry 1 of 2)
1 : to make a present of give a doll to a child
2a : to grant or bestow by formal action the law gives citizens the right to vote
b : to accord or yield to another gave him her confidence
3a : to put into the possession of another for his or her use gave me his phone number
b(1) : to administer as a sacrament
(2) : to administer as a medicine
c : to commit to another as a trust or responsibility and usually for an expressed reason
d : to transfer from one's authority or custody the sheriff gave the prisoner to the warden
e : to execute and deliver all employees must give bond
f : to convey to another give them my regards
4a : to offer to the action of another : proffer gave her his hand
b dated, of a woman : to yield (oneself) to a man in sexual intercourse
5a : to present in public performance give a concert
b : to present to view or observation gave the signal to start
6 : to provide by way of entertainment give a party
7 : to propose as a toast
8a : to designate as a share or portion : allot all the earth to thee and to thy race I give— John Milton
b : to make assignment of (a name)
c : to set forth as an actual or hypothetical datum give the dimensions of the room
d : to attribute in thought or utterance : ascribe gave the credit to you
9a : to yield as a product, consequence, or effect : produce cows give milk 84 divided by 12 gives 7
b : to bring forth : bear
11a : to deliver by some bodily action gave him a push
b : to carry out (a movement, facial expression, etc.) gave a cynical smile
c : to inflict as punishment
d : to award by formal verdict judgment was given against the plaintiff
12 : to offer for consideration, acceptance, or use gives no reason for his absence
13a : to suffer the loss of : sacrifice gallantly gave his life for his country
b : to offer as appropriate or due especially to something higher or more worthy gave his spirit to God
c : to apply freely or fully : devote gave themselves to their work
d : to offer as a pledge I give you my word
14a : to cause one to have or receive mountains always gave him pleasure
b : to cause a person to catch by contagion, infection, or exposure
15a : to allow one to have or take give me time
b : to lead or attempt to lead —used with an infinitive you gave me to understand you'd be late
16 : to care to the extent of didn't give a hoot
1 : to make gifts or presents gave generously to charities
2a : to yield to physical force or strain
b : to collapse from the application of force or pressure The canvas chair gave under her weight.
c : to undergo or submit to change for the strike to be settled, something has to give
3 : to afford a view or passage : open the window gives onto the terrace
4 : to enter wholeheartedly into an activity
5 slang : to be happening wants to know what gives
give birth
: to have a baby gave birth last Thursday
give birth to
1 : to produce as offspring gave birth to a son
give chase
give ground
: to withdraw before superior force : retreat
give of
: to make available : provide generously freely gave of their time
give or take
: as an estimate accurate within (an amount to be added or subtracted) weighs 150 pounds, give or take a few pounds
give place to
: to be replaced or succeeded by optimism gave place to worry
give rise to
: to be the cause or source of : produce
give the gun
: to open the throttle of : speed up
give the lie to
1 : to accuse of falsehood
2 : to show to be false, inaccurate, or invalid
give tongue
of hounds : to begin barking on the scent
give way
1a : retreat
b : to yield the right of way
2 : to yield oneself without restraint or control
3a : to yield to or as if to physical stress The roof gave way under heavy snow.
b : to yield to entreaty or insistence After several hours of debate, the opposition finally gave way.
4 : to yield place Farmland has given way to shopping malls.
Definition of give (Entry 2 of 2)
1 : capacity or tendency to yield to force or strain : flexibility
2 : the ability of a material to bend or stretch The knitted fabric has a lot of give to it.
a soft lustrous wool fabric with mohair
Get Word of the Day daily email!
Late Autumn 2018 Words of the Day Quiz
Which is a synonym of yahoo?

Test your visual vocabulary with our 10-question challenge!
TAKE THE QUIZ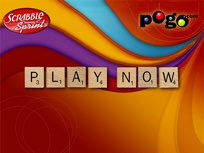 Test Your Knowledge - and learn some interesting things along the way.
TAKE THE QUIZ