Definition of gate
(Entry 1 of 4)
1
: an opening in a wall or fence
2
: a city or castle entrance often with defensive structures (such as towers)
3
a
: the frame or door that closes a gate
b
: a movable barrier (as at a grade crossing)
4
a
: a means of entrance or exit
c
: an area (as at a railroad station or an airport) for departure or arrival
d
: a space between two markers through which a competitor must pass in the course of a slalom race
5
a
: a door, valve, or other device for controlling the passage especially of a fluid
c
: a device (as in a computer) that outputs a signal when specified input conditions are met logic

gate
d
: a molecule or part of a molecule that acts (as by a change in conformation) in response to a stimulus to permit or block passage (as of ions) through a cell membrane
6
slang
:
dismissal
—
used in the phrases

get the gate

and

give one the gate

If he does

get the gate

, expect him to have another job in the league by lunchtime.

— Bill Williamson

The boss

gave him the gate

after one too many unexcused absences.
7
: the total admission receipts or the number of spectators (as at a sports event)
Definition of gate (Entry 2 of 4)
1
British
: to confine to a campus or dormitory
2
: to supply with a gate
3
: to control with a gate
Definition of -gate (Entry 4 of 4)
: usually political scandal often involving the concealment of wrongdoing Irangate
More Confusing Words—Quiz
The magician ______ moved the selected card to the top of the deck.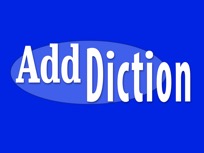 Test Your Knowledge - and learn some interesting things along the way.
TAKE THE QUIZ