Definition of crate
(Entry 1 of 2)
1
a
: an open box typically of wooden slats or latticed plastic and used for transporting and storing goods
a

crate

of oranges
— see also

milk crate
b
: a usually wooden protective case or framework used for shipping
a

packing crate
She purchased ten

shipping crates

made with wood edges and plastic-covered cardboard sides, all neatly broken down for easy assembly.
— Tom Clancy
2
: a usually box-shaped container or cage that has openings for airflow and that is used for confining or carrying animals (such as dogs or cats)
The store carries a variety of pet

crates

.
Teach children to let resting dogs lie and to stay out of dog

crates

, beds and other resting places that are designated for the dog.
— John Elder
3
informal + somewhat old-fashioned
: a dilapidated old car or airplane
George Bernard's most immediate concern is not the war, but his failing car battery. He can hardly get his old

crate

cranked up, and a new battery costs $300 …
— Phil McCombs
From Blake: "I am not sure this

crate

will fly. Dump everything out." … In our compartment Doug yanks up his bombing sight, opens the floor hatch and tosses it.
— Williamson Murray
Definition of crate (Entry 2 of 2)
: to pack or place in a crate
crating

items for shipping
Of course the ideal answer would seem to be to

crate

the dog. But with so many cars now being overly small, there may be no way to get a crate into a vehicle.
— Eleanor Price
Name That Food
Name these cookies!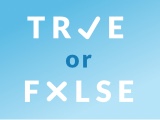 Test your knowledge - and maybe learn something along the way.
TAKE THE QUIZ