as in hill
an upward slope the sharp uprise leading up to the fortress would make an assault extremely difficult
1
as in to rise
to leave one's bed uprise! we have lots of work to do today!
2
as in to climb
to move or extend upward as we went from the coast into the state's interior, the land gradually began uprising and eventually we were on mountainous terrain
---
Challenging Words You Should Know
Often used to describe "the march of time," what does inexorable mean?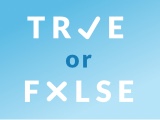 Test your knowledge - and maybe learn something along the way.
TAKE THE QUIZ