1
as in relaxation
freedom from activity or labor the coming weekend will provide some much needed rest
2
as in resting
a natural periodic loss of consciousness during which the body restores itself after a long day, I lay down on the couch for a little rest before dinner
as in remainder
a remaining group or portion can you hand me the rest of those papers?
1
as in to relax
to refrain from labor or exertion a beach resort that caters to gung ho exercisers and athletes as well as vacationers who just want to rest
2
as in to sleep
to be in a state of sleep the patient is currently resting, but as soon as he awakes, I'll tell him you called
Which of the following best describes an easily irritated person?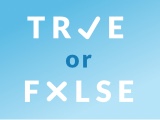 Test your knowledge - and maybe learn something along the way.
TAKE THE QUIZ