Definition of top
(Entry 1 of 5)
b
(1)
: the highest or uppermost region or part
(2)
: the upper end, edge, or surface
2
: a fitted, integral, or attached part or unit serving as an upper piece, lid, or covering
3
a
(1)
: the highest position (as in rank or achievement)
(2)
: a person or thing at the top
b
tops
plural
: aces and kings in a hand or the three highest honors in a suit
4
a
: the part that is nearest in space or time to the source or beginning
b
: the first half of an inning in baseball
b
: the loudest or highest range of a sound
7
a
: a platform surrounding the head of a lower mast that serves to spread the topmast rigging, strengthen the mast, and furnish a standing place for men aloft
b
: a comparable part of the superstructure
especially
: such a part on a warship used as a fire-control station or antiaircraft gun platform
8
: a forward spin given to a ball (as in golf or billiards) by striking it on or near the top or above the center
also
: the stroke so given
9
: a fundamental quark that has an electric charge of + 2/3 and a measured energy of approximately 175 GeV
also
: the flavor characterizing this particle
off the top of one's head
: in an impromptu manner sat down and wrote the … story off the top of his head

— Jerome Beatty, Jr.
on top of
1
a
: in control of acted like a man on top of his job — Newsweek
b
: informed about tried to keep on top of new developments
2
: in sudden and unexpected proximity to the deadline was on top of them
on top of the world
: in a position of eminent success, happiness, or fame
over the top
: beyond the bounds of what is expected, usual, normal, or appropriate
Definition of top (Entry 2 of 5)
Definition of top (Entry 3 of 5)
1
a
: to be or become higher than :

overtop

tops

the previous record
2
a
: to cover with a top or on the top : provide, form, or serve as a top for
b
: to supply with a decorative or protective finish or final touch
c
: to resupply or refill to capacity

—

usually used with offtopped off the tank
d
: to complete the basic structure of (something, such as a high-rise building) by putting on a cap or uppermost section

—

usually used with out or off
e
: to bring to an end or climax

—

usually used with offthe event was topped off with a relay race

— Paula Rodenas
3
: to remove or cut the top of
especially
: to shorten or remove the top of (a plant) :

pinch

sense 1b
5
: to strike (a ball) above the center thereby imparting topspin
1
: to make an end, finish, or conclusion
2
: to reach a summit or crest

—

usually used with off or out
Definition of top (Entry 4 of 5)
: a commonly cylindrical or conoidal device that has a tapering point on which it is made to spin and that is used especially as a toy
Definition of top- (Entry 5 of 5)
1
: place : locality topology toponymy
2
: topology topoisomerase
an agreement to stop fighting a war
Get Word of the Day daily email!
Confusing Words—A Quiz
I invented a brand new toaster robot and ______ it "Sir Toasts-a-Lot."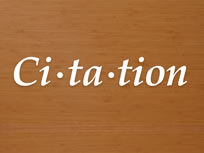 Test Your Knowledge - and learn some interesting things along the way.
TAKE THE QUIZ