Essential Meaning of eclipse
1
: an occasion when the sun looks like it is completely or partially covered with a dark circle because the moon is between the sun and the Earth
a total/partial solar eclipse
an eclipse of the sun
2
: an occasion when the moon looks like it is completely or partially covered with a dark circle because the Earth's shadow is on it
a total/partial lunar eclipse
3
: a loss of power, success, popularity, etc.
the civilization's sudden/eventual eclipse
The popularity of television led to the eclipse of the radio drama.
See More Examples
an author who has fallen/gone

into eclipse

[=who has become much less popular]
an artist whose reputation/career has long been

in eclipse
Full Definition of eclipse
(Entry 1 of 2)
1
a
: the total or partial obscuring of one celestial body by another
2
: a falling into obscurity or decline
also
: the state of being eclipsed
his reputation has fallen into

eclipse
3
: the state of being in eclipse plumage
Definition of eclipse (Entry 2 of 2)
Difficult Spelling Words Quiz
Which is the correct spelling?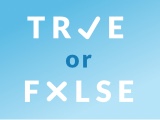 Test your knowledge - and maybe learn something along the way.
TAKE THE QUIZ