Definition of cap
(Entry 1 of 6)
1
a
: a head covering especially with a visor and no brim
b
: a distinctive head covering emblematic of a position or office: such as
2
: a natural cover or top: such as
a
: an overlying rock layer that is usually hard to penetrate
c
: the top of a bird's head or a patch of distinctively colored feathers in this area
3
a
: something that serves as a cover or protection especially for a tip, knob, or end
a bottle

cap
b
: a fitting for closing the end of a tube
d
: an artificial crown for a tooth
4
: an overlaying or covering structure
5
: a paper or metal container holding an explosive charge (as for a toy pistol)
6
: an upper limit (as on expenditures) :

ceiling
a

cap

on military spending
7
: the symbol ∩ indicating the intersection of two sets — compare

cup

sense 9
8
: a cluster of molecules or chemical groups bound to one end or a region of a cell, virus, or molecule
cap in hand
: in a respectful, humble, or sometimes fearful manner went cap in hand to the governor to seek more funds for education
Definition of cap (Entry 2 of 6)
1
a
: to provide or protect with a cap
cap

a bottle
b
: to give a cap to as a symbol of honor, rank, or achievement
2
: to form a cap over :

crown
mountains capped with mist
3
a
: to follow with something more noticeable or more significant :

outdo
b
: to bring to a climax or conclusion
cap

off the show with a song
4
: to form a chemical cap on
5
: to prevent from growing or spreading : set an upper limit on
cap

oil prices
6
: to supply (a tooth) with an artificial crown
: to form or produce a chemical cap
Definition of cap (Entry 3 of 6)
: a small amount of an illegal or legally regulated drug
especially
: a small amount of a drug enclosed in a capsule
a

cap

of cocaine
Definition of cap (Entry 4 of 6)
2
: a capital letter
—
usually plural
a message written in

caps
According to [linguist Deborah] Tannen, women's preference for expressive hashtags is "similar to their using exclamation points,

caps

, and repetition of letters to show emphasis, and to the fact that women's spoken intonation patterns tend to vary more than men's."
— Jessica Bennett
Good netiquette includes not using

all caps

[=exclusively capital letters]

when typing, as it comes across as shouting.
— John DeGarmo
Definition of cap (Entry 5 of 6)
3
capitalize; capitalized
Definition of CAP (Entry 6 of 6)
Eponyms: Words Named After People
What is the best definition of boycott?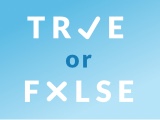 Test your knowledge - and maybe learn something along the way.
TAKE THE QUIZ