Definition of mean
(Entry 1 of 4)
1a : to have in the mind as a purpose : intend she means to win —sometimes used interjectionally with I, chiefly in informal speech for emphasis he throws, I mean, hard or to introduce a phrase restating the point of a preceding phrase we try to answer what we can, but I mean we're not God— Bobbie Ann Mason
b : to design for or destine to a specified purpose or future I was meant to teach
3 : to have importance to the degree of health means everything
4 : to direct to a particular individual His criticism was meant for all of us.
: to have an intended purpose he means well
Definition of mean (Entry 2 of 4)
Definition of mean (Entry 3 of 4)
1 : occupying a middle position : intermediate in space, order, time, kind, or degree
2 : occupying a position about midway between extremes especially : being the mean of a set of values : average the mean temperature
Definition of mean (Entry 4 of 4)
1a(1) : something intervening or intermediate
(2) : a middle point between extremes
c : either of the middle two terms of a proportion
2 means plural in form but singular or plural in construction : something useful or helpful to a desired end
3 means plural : resources available for disposal especially : material resources affording a secure life
full of whispering sounds
Get Word of the Day daily email!
Difficult Vocab Quiz
Which is a synonym of discomfit?

Test your visual vocabulary with our 10-question challenge!
TAKE THE QUIZ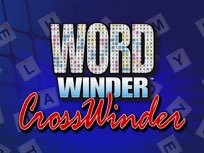 Test Your Knowledge - and learn some interesting things along the way.
TAKE THE QUIZ